Explain the types of Comodo SSL Certificates
Explore the world of Comodo SSL Certificates
An SSL Certificate is a web server authentication certificate that offers the highest level of encryption security. SSL Certificates confirm the identity of the registered domain and encrypts all information between its server and its visitors. "Comodo" is one of the most popular and trusted Certificate Authorities (CAs) and it offers a diverse set of SSL products. But, before you can select the right one, you need to be familiar with the different types and features of SSL.
Why Different Types of SSL? Because different websites have different needs. In today's marketplace, businesses of all sizes are growing quickly, so it is essential to separate SSL Certificates in terms of their feature, price and usability. All Comodo SSL Certificates offer 256-bit encryption with the latest SHA2 hash algorithm, but they are different in terms of requirements.
Comodo offers a full range of SSL security solutions to give users confidence in sharing personal information on the internet. Certificates range from a free 90-day solution to a packaged certificate that can cover multiple domains and sub-domains. Every certificate comes with visual indicators that inform users that the site uses SSL encryption.
Keep reading to learn about different types of SSL Certificates:
SSL Certificate Types based on Certificate Validation Level
Domain Validation (DV): It's easy to obtain a Domain Validation SSL Certificate, you simply have to verify domain ownership through an email, phone call or WHOIS records. In some cases, CAs (Certificate Authorities) may perform an additional fraud check to prevent the issuance of a certificate to a domain which may be similar to a high value domain (i.e. Micros0ft.com, g00gle.com, yah00.com). With Domain Validation you can get an HTTPS Security Certificate within minutes without any company registration documents. And due to the automatic domain validation process, it can be done at a low cost. It's the ideal choice for small-medium sized web sites.
Organization Validation (OV): An Organization Validation SSL certificate provides instant identity assurance and strong encryption. The validation of OV SSL is not as easy as DV because the CA validates the company's name, domain name and other information. The CA may also require additional validation methods to make sure that the information provided by you is accurate and legal. The certificate displays the domain name and company name, which provides double trust for visitors.
Extended Validation (EV): EV SSL is the highest assurance certificate that is available and is only issued after a strict authentication process. The CA puts the registrant's website through rigorous evaluation procedures and meticulous documentation checks to confirm its authenticity and ownership. The CA only issues the EV SSL Certificate if the applicant meets the Extended Validation Standard (a set of guidelines prescribed for CAs). This special type of SSL is widely used to boost and maintain customer confidence in ecommerce by providing visual confirmation to the user of the highest level of security. EV Certificates are widely used in online stores, ecommerce websites or by banks that wish to build a trusted environment.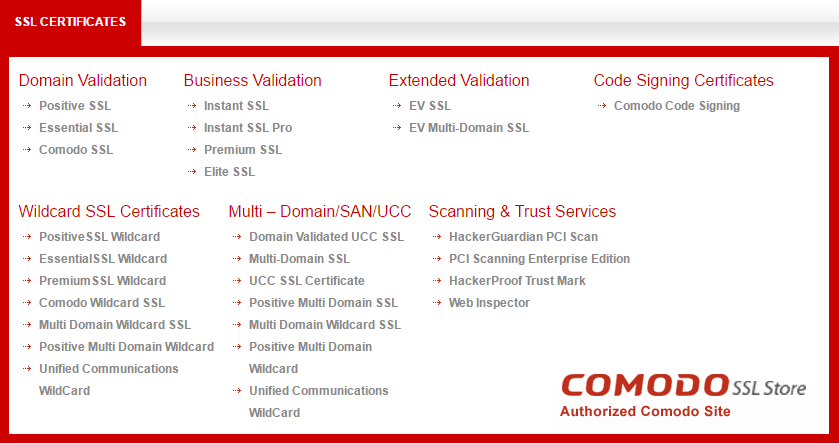 SSL Certificate based on Types & their features:
Single Domain SSL Certificate: A single domain SSL Certificate secures a single domain name like yourdomain.com or mail.yourdomain.com but not both. It secures one Fully Qualified Domain Name on a single certificate. It provides authentication and encryption for one domain only. It's widely suitable for small and medium size business.
Multi Domain SSL Certificate (MDC): A Multi Domain SSL gives you the option to protect multiple domain names with a single Certificate. It can secure mydomain.com, secure.mydomain.net, myotherdomain.com, mail.mydomain.com. You can secure up to 100 fully-qualified domains on one cert. An MDC SSL is ideal for organizations that want to secure multiple domains hosted on a single server. It saves you time as well as money with the highest level of encryption.
What if you want to change your Domain name? Don't worry, you can add, edit or remove SAN Names at any time during the certificate lifecycle.
Unified Communications Certificate (UCC): Comodo UCC SSL Certificates are expressly designed to secure Microsoft® Exchange and Office Communications environments. A single Exchange (UCC) SSL Certificate allows you to protect a number of different domains. A Unified Communications SSL Certificate also includes Microsoft Exchange Autodiscover service.
Wildcard SSL Certificate: A Wildcard SSL Certificate can protect a website's common name and all sub-domains, for instance, www.yourdomain.com, blog.yourdomain.com, mail.yourdomain.com etc. It works like a regular SSL Certificate does not require you to process any further procedures.
Multi Domain Wildcard SSL Certificate: An ideal solution to protect multiple domains & sub-domains with a single certificate. You can get both features of a multi domain SSL and Wildcard SSL Certificate in a single SSL Certificate and can secure up to 100 unique names along with unlimited subdomains. In addition, you can save more money and expand certificate functionality using the combination of a Wildcard & SAN Certificate.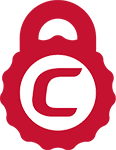 Save Up 75% On Comodo SSL Certificates
Tip: You can typically save a significant amount by buying your SSL certificate direct instead of through your web hosting company. We sell all Comodo SSL certificates at up to 75% off.
Compare SSL Certificates
Other Type of SSL Certificate
Code Signing Certificate: A code signing certificate allows developers to digitally sign their software or applications. Code signing certificates confirm the software author/vendor and guarantee that the code has not been altered or corrupted since it was signed. Code Signing proves the signed software is legitimate and protects the software from tampering.
Get The Lowest Price On Comodo Code Signing Certificates
What is a SAN Certificate? Information About SAN SSL Certificate