Browser Watch: Google Chrome to Label All HTTP Sites as "Not Secure"
Brace yourself HTTP site owners, Chrome's "Not Secure" warnings are coming
Browsing on Google Chrome has gotten a whole lot more secure lately, and it's about to add another layer of security. That's because Google will soon mark all HTTP pages as "Not Secure." It means that all websites without an SSL certificate will be subjected to Google's warnings. This is a significant move from a security point of view, and many security professionals have welcomed it with open arms.
The news came out when Emily Schechter, Chrome security product manager, announced this on Google's official blog.
Citing the reason behind this she writes, "For the past several years, we've moved toward a more secure web by strongly advocating that sites adopt HTTPS encryption. And within the last year, we've also helped users understand that HTTP sites are not secure by gradually marking a larger subset of HTTP pages as "not secure". Beginning in July 2018 with the release of Chrome 68, Chrome will mark all HTTP sites as 'not secure'."
As you can read, the "S" is what separates HTTPS from HTTP. Just kidding. But as you might have guessed, this "S" stands for secure. Technically speaking, HTTPS and HTTP are web protocols responsible for carrying data to/from a web browser from/to a server. With HTTPS, the connection between the browser and server is secured via encryption. That means that every single bit of information you send and receive on an HTTPS site is encrypted and is safe from the likes of snooping and data-tampering.
The warning will be shown right in front of the URL in the address bar. Here's what it'll look like:

Till now this "Not Secure" warning was limited to sites with text input fields. From July 2018, no website will be able to escape it.
Don't want to face this warning? Here's what you need to do
To migrate from insecure HTTP to HTTPS, you need to install one thing on your site, and that thing is called an "SSL Certificate." If you don't have any prior experience with SSL certificates, choosing the right cert can turn out to be a mind-boggling task. But don't you worry one bit because we're here to your rescue.
Wrapping Up
If you run a website on HTTP, you need to take this seriously. It could (and would) result in declining traffic and revenues. Nobody wants that, right? So, you better roll up your sleeves and get an SSL cert before Google starts punishing you.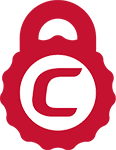 Save Up 85% On Comodo SSL Certificates
Tip: Save by buying your SSL certificate direct instead of through your web host. We sell Comodo SSL certificates at up to 85% off.
Compare SSL Certificates