Procedure for a FREE Re-Issuing of a Comodo SSL Certificate
Want to re-issue your Comodo SSL certificate for free? Here's how you can do it
Comodo offers all its users a feature of unlimited re-issuance of their SSL certificates at no extra cost. However, a user can re-issue only an SSL certificate that is active and it depends on the SSL certificate's type. Also, users should bear in mind that the re-issuing of a certificate requires domain-control validations and may further need the authentication of company details.
Before getting too much into the details about the process of re-issuing an SSL certificate, let's quickly go over some of the most common reasons for reissuing an SSL certificate.
Users should consider re-issuing their SSL certificate if:
The certificate's private key has been compromised and the user wants to revoke their SSL certificate.
A user changed his/her website to another server.
A user chose to move to another web host provider.
The 'organization name' listed in the certificate currently needs to be changed.
** ONLY in case of Comodo SSL certificates, re-issuance procedure will allow users to modify the common name of Comodo certificate from 'www.yourdomain.com' to 'secure.yourdomain.com'. In this case, only the sub-domain can be changed, however no changes can be made to the domain. Change of common name from www.yourdomain.com to www.anotherdomain.com or secure.anotherdomain.com is not allowed.
The procedure to re-issue a Comodo SSL Certificate:
Please follow the simple steps mentioned below if you wish to re-issue an SSL certificate purchased from Comodo.
To start off with, you need to generate a new CSR for your certificate. Please click here to find detailed instructions about creating a new CSR. Once you've gone through all the instructions, you can generate your CSR using our blazing fast CSR Generator tool. Proceed as directed below after you have successfully generated a new CSR:
Go to comodosslstore.com.
Click on 'LOGIN'.
Enter your username and password and click on 'login'.
Click on the tab of 'List Orders' and then select the active certificate that you wish to re-issue and click on 'Order ID'.
Click on the icon of 'Re-issue certificate' at the bottom of the next page.

Enter your newly generated CSR and click on 'Re-issue certificate'.
Once the process of re-issuance has been completed, you will receive a message on the email address provided by you in the order. This email will have a newly issued certificate attached to it.
After receiving the email, you can proceed with installing the reissued certificate on your server.
An important point to remember while re-issuing: If you are opting for an SSL certificate re-issuance because of a potential security breach (like Heartbleed) of your private key, then you must create a new CSR request and private key. It is advisable not to use the existing CSR or private key.
In case you need a detailed, step-by-step procedure about installing an SSL certificate, you can refer to any of the links given below:
Steps to install Comodo SSL certificate on an Apache web server
How to install Comodo SSL certificate on Microsoft IIS 8 & IIS 8.5
Click here to access detailed installation guides for various servers
If your certificate has expired, you'll need to renew your certificate rather than re-issue it. Click here to renew a certificate…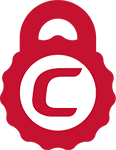 Renew Comodo SSL Certificate and Save up to 75%
Whether you're a customer of ours or not, we make renewing your SSL certificate fast and easy. We renew all Comodo SSL certificates at up to 75% off.
Compare SSL Certificates