What is PCI Certification & How Can It Help My E-Commerce Business?
Do you really need PCI certification, or is it just a myth?
If you came here looking for "PCI certification," then let us tell you that such a thing doesn't exist. Confused? Well, you should be. But relax, as not everything you've heard or known about PCI is incorrect. There is an important thing called "PCI compliance" you should know about! In this article, we'll be talking about PCI compliance, whether you need to follow it, and how it can help your business. And we'll be using the word "PCI certification" throughout the rest of the article for the ease of your understanding. But before we do that, let's first time-travel a bit.
The Dot Com Bubble & Virtual Businesses: A New Horizon Opens
If you're old enough, you'd very well remember the dot com bubble and how everybody was going crazy for this thing called "the internet." Thanks to the mad craze, all kinds of businesses started going online and started creating their websites. It was really a crazy time. Although many regard this as "bubble," and in many senses, it was one. However, there's no denying that it added a whole new business to the global economy in the form of virtual businesses.
As a result, many people started buying stuff and services online. It was easy, and it was crazy. It became a sort of a trend and then started becoming a norm. This boom gave birth to some unwanted sectors as well, with cyber frauds being at the top of them. These perpetrators started scamming people in the name of online shopping, and there was a need to protect customers, who were totally new to the world of the internet.
There came what's known as "PCI Compliance."
What is PCI DSS Certification/Compliance?
In 2006, the Payment Card Industry Security Standards Council (PCI SSC) announced PCI DSS (payment card industry data security standards). This council was created by giants of the credit card industry, which includes American Express, Discover Financial Services, JCB International, MasterCard, and Visa Inc.
It's worth noting that the PCI SSC doesn't have any legal authority, but it applies to companies of every size that accepts, stores, and processes card payments. So you won't incur criminal charges if you're not compliant. However, if you suffer a data breach being non-compliant, you could face some severe fines from the PCI SSC. It is quite imperative to protect the sensitive financial information of the customers across the world. That's why it's always a wise decision to stay compliant.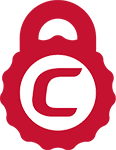 Keep Your PCI Compliance Cost Down — Save Up to 71% on PCI Scanning
Get Comodo HackerGuardian to stay compliant with Payment Card Industry standards starting for as little as $72.42 per year!
Shop Now
PCI Certification Objectives & Requirements
Till now, PCI SSC has released nine versions of the PCI DSS. Each of these versions has divided data security into six objectives that define the data security requirements. They're called "control objectives." They are:
Build and Maintain a Secure Network and Systems
Protect Cardholder Data
Maintain a Vulnerability Management Program
Implement Strong Access Control Measures
Regularly Monitor and Test Networks
Maintain an Information Security Policy
These requirements are divided into many sub-requirements, but 12 requirements have been defined right from the moment PCI DSS was established. They're as below:
1. Install and maintain a firewall configuration to protect cardholder data.
2. Do not use vendor-supplied defaults for system passwords and other security parameters.
3. Protect stored cardholder data.
4. Encrypt transmission of cardholder data across open, public networks.
5. Use and regularly update anti-virus software or programs.
6. Develop and maintain secure systems and applications.
7. Restrict access to cardholder data by need-to-know.
8. Assign a unique ID to each person with computer access.
9. Restrict physical access to cardholder data.
10. Track and monitor all access to network resources and cardholder data.
11. Regularly test security systems and processes.
12. Maintain a policy that addresses information security for employees and contractors.
Source: https://www.pcisecuritystandards.org/pci_security/maintaining_payment_security
PCI Compliance/Certification Levels
Based on the number of card transactions a business processes annually, PCI compliance is divided into four levels. Based on your level, you need to take appropriate steps to stay compliant. Let's have a look at each of these levels.
Level 1: This level applies to merchants processing more than six million real-world credit or debit card transactions annually. Merchants falling under this category must undergo an internal audit once a year, conducted by an authorized PCI auditor. They also need to perform a PCI scan (done by an approved scanning vendor) every quarter.
Level 2: If you process between one and six million real-world credit or debit card transactions annually, then your business will be classified in this level. These businesses are required to undergo an assessment once a year using a Self-Assessment Questionnaire (SAQ). They might also need to perform a quarterly PCI scan.
Level 3: The merchants categorized in level 3 are the ones who process between 20,000 and one million e-commerce transactions annually. These businesses are required to undergo an assessment once a year using a Self-Assessment Questionnaire (SAQ). They might also need to perform a quarterly PCI scan.
Level 4: This level is for businesses processing less than 20,000 e-commerce transactions annually, or those that process up to one million real-world transactions. These businesses are required to undergo an assessment once a year using a Self-Assessment Questionnaire (SAQ). They might also need to perform a quarterly PCI scan.
Will My Business Be Affected if I'm Not PCI Certified?
Yes and no. No, because as we saw, you're not legally bound to be PCI compliant. However, these requirements apply to you if you process card data of the customers, whether online or offline. If you suffer a data breach and it's found that you weren't PCI compliant, then you could be facing severe (an understatement) fines that could rise to $100,000. You never want to be in that position, do you?
Not only from a safety point of view but staying PCI compliant helps you build a bond of trust with your customers. Many of them are aware of these standards, and if they see that you're PCI certified, then it inevitably creates a good impression. This helps in improving your reputation and, ultimately, reflects in your bottom-line in some capacity.
Comodo HackerGuardian: Best PCI Scanner on the Market
An essential requirement of the 12 PCI DSS requirements is scanning your system for any security vulnerabilities. This is called "vulnerability scanning." Authorized scanning services perform these scans, and you should perform these scans to have a system that's secure from top to bottom.
Comodo, the leading name in the web security-related solutions, has a scanner named "Comodo HackerGuardian PCI Vulnerability Scan Control Center." Technically, this scanner is well ahead of the competition in terms of the specifications it offers. And the best part is, it's the lowest priced vulnerability scanner available on the market.
Features of Comodo HackerGuardian:
PCI Scan Compliancy Service–On-demand security auditing service that delivers PCI Scan compliance reports and Payment Credential CVC at no charge.
Issuance within 1-3 Days
Daily PCI compliance reports
Unlimited scanning feature
On-demand scan scheduling process
Automatic Report generation
Scalable from up to 1 to 10000 IP addresses
Final Word
Would you ever perform rafting without a life jacket? Well, we know you wouldn't. When it comes to the world of e-commerce, staying PCI compliant is as vital as having a life jacket. It can protect you from unexpected twists, turns, and accidents. Therefore, it's always a wise decision to wear a life jacket – err, stay PCI compliant!