Best WooCommerce SSL Provider — Get Up to 80% Off on WooCommerce SSL
Wondering what WooCommerce SSL is? WooCommerce itself is an open source eCommerce plugin for WordPress. So, what this means is that when someone is talking about a WooCommerce SSL certificate, it means that they're talking about an SSL certificate that they use on their WooCommerce WordPress website.
So, let's talk about what WooCommerce SSL certificates are in general and which ones work best for your WooCommerce WordPress website.
What's the Best SSL Certificate for WooCommerce?
This may or may not be the answer you were expecting, but all types of SSL certificates work. Whether you need low-identity domain validation (DV) certificates or high-assurance extended validation (EV) ones, single domain or multi domain wildcard (not in EV) — you can get one and it will work on your WooCommerce website.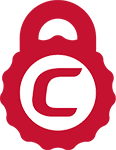 Save Up to 85% on Comodo SSL Certificates
Get Comodo SSL Certificates starting for as little as $7.27 per year!
Shop Comodo Code Signing Certificates
Once you've chosen the type of certificate you want, all you have to do is select which SSL provider you want to buy it from. And by providers, we mean certificate authorities (CAs).
Why You Should Buy Your WooCommerce Certificate from Us
Here's why we think you'll do well purchasing your WooCommerce SSL certificate (or certificates) from us.
We're a lot cheaper than buying direct. Here's a little-known fact: CAs don't cater to retail customers. Their sights are set a little higher — like, at the enterprise level. That means the price you pay for one of their certificates is standard MSRP. And that can be expensive for small to bid-size businesses. We sell certificates at lower cost because we get platinum partner pricing. Better than even the enterprise customers get at scale!
We purchase SSL in bulk and deeply discounted prices and then turn them around and sell them to our customers at razor thin margins. Razor thin as in exceedingly small profits. And that means you're the winner. You get to pay the lowest prices possible on SSL certificates. It's the same product that the more expensive companies sell, just at a fraction of the price. Our customers all really seem to like that.
I mean you could buy direct from the CA and pay more — if that's what you're into. But we think not paying more money for the same item is desirable.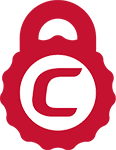 Save Up To 80% When You Buy SSL Certificates Direct
Tip: you can get the lowest price on SSL certificates when you buy direct instead of through your hosting company.
Buy SSL Certificates