What Is a CA Signed Certificate & How Do I Get One?
Why you should always use a CA signed certificate instead of a self-signed certificate
If you're getting ready to switch your website from HTTP to HTTPS, you may be wondering whether you need to purchase a CA signed certificate for SSL, or if you can just use a self-signed certificate. Here's what you need to know…
What is a CA Signed Certificate?
A CA signed certificate is a certificate that has been issued and signed by a publicly trusted certificate authority (CA) such as Comodo CA.
A CA signed certificate will be trusted automatically and authenticated by all popular operating systems (Windows, Android, iOS, etc.) and web browsers (Chrome, Firefox, Safari, Edge, etc.) This ensures that your customers can access your website without experiencing any security errors. After all, no end user wants to see the dreaded "Not Secure" warning in their browser when trying to load a website.
How Do I Get a CA Signed Certificate?
You can get Comodo CA signed SSL certificates, code signing certificates, and S/MIME certificates — at up to 85% off retail — right here on ComodoSSLstore.com.
The steps to get a Comodo CA signed certificate are pretty simple:
Buy the certificate.
Provide your certificate signing request (CSR). You can get this from your hosting control panel such as cPanel.
Complete the validation process. With DV certificates, this can be as simple as clicking a link in a confirmation email.
Get a cup of coffee. Comodo CA will send you the signed certificate within a few minutes, so just take a moment to grab a cup of java while you wait.
How Much Does a CA Signed Certificate Cost?
You can get a CA signed certificate for a very low cost. With our discounted prices, Comodo CA certificates start at less than $8 per year.
What Is the Difference Between Self Signed and CA Certificate?
A self-signed certificate is one that you generate yourself for free. For example, cPanel provides you an option to generate a self-signed certificate right within your web hosting control panel: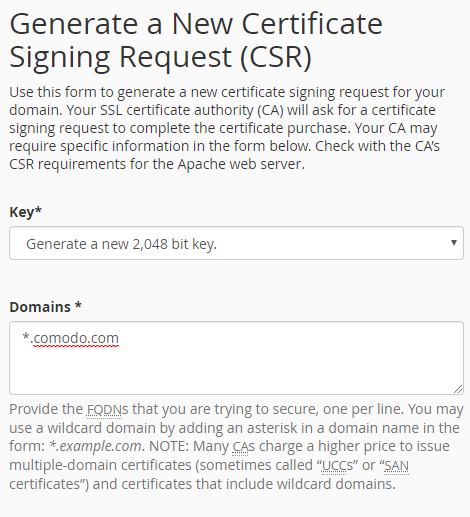 As cPanel mentions, though, you should only use a self-signed certificate for temporary testing until you get your CA signed certificate. There are a few reasons you shouldn't use self-signed certificates (including management issues), particularly on external-facing pages, but the biggest reason is that your users will see a security message like this when they try to visit your website: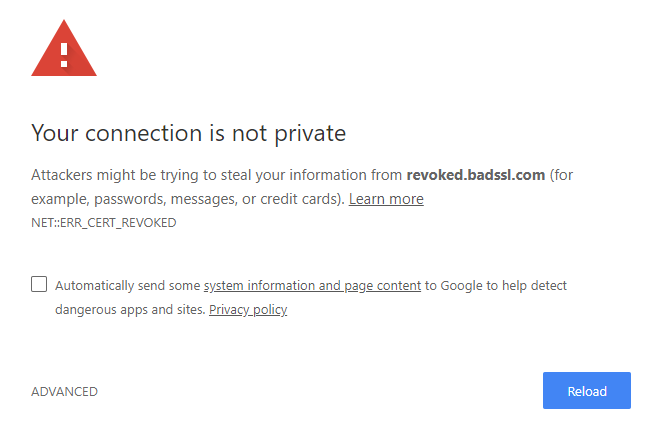 With a CA issued certificate, though, your customers will be able to freely access your website. Instead of a security warning, they'll see the secure padlock: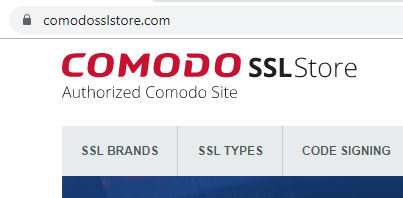 That's what your visitors want to see! Far more reassuring, wouldn't you agree?