How to Set Up the Free Website Malware Scanner in Comodo cWatch Web
Comodo's cWatch Web includes a free scanner that regularly checks your website for vulnerabilities and malware. It can be configured to email you alerts if malware is detected.
Set Up Your Free Account
First, you'll need to sign up for the cWatch Basic (free) account here. During signup, you'll be guided through the process to activate your free account and add your domain name to your account.
Install The Free Website Malware Scanner
Once you've added your domain and activated the account, login to the cWatch Web control panel and go to Settings. On the Malware Scan tab, you'll see a screen like this: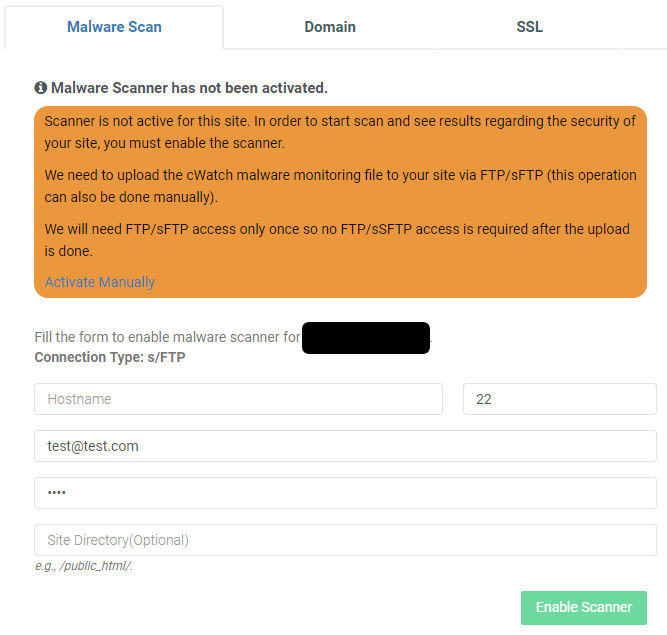 Enter your FTP details. (FTP or sFTP works!) cWatch will automatically install a PHP file on your website to facilitate the malware scans:


Initiate The Website Malware Scan
You can then go to the Malware tab and initiate a malware scan:


You can manually initiate the first scan so your site will be scanned for malware right away. The website malware scan also runs automatically. You can turn email notifications on to be alerted if anything is detected.
View The Website Malware Scanner Report
If no malware is found, you'll get the all clear message, like this:

If malware is found, you'll get a report with the details, like this:

Remember, the cWatch Basic plan is 100% free and includes the free website malware scanner. Create your free cWatch account here.