Paid vs Free Wildcard SSL — The Ultimate Comparison
Free wildcard SSL certificates sound great but they lack the advantages of paid wildcard SSL certificates
Having an SSL certificate is a necessity for customers to feel secure on your site — especially if they're inputting any data on the site. As more browsers follow Google's lead in marking all HTTP sites as "not secure," this is becoming an even more important issue. However, as more companies shift from HTTP to HTTPS, organizations like Let's Encrypt have made access to free SSL certificates possible in a pursuit of making the web more secure for everyone. This includes free wildcard SSL certificates.
That being said, the word "free" can come with costs of its own. Free SSL certificates often lack many useful and reliable features that are included with a paid SSL certificate, which makes them a questionable option for those who value reliability in their business.
If you're a business with one domain and many subdomains, a wildcard SSL certificate may be what you need for your business. A wildcard SSL certificate secures a range of websites within your company that would otherwise potentially cost tens of thousands of dollars to cover — all under one certificate. This also makes it easier to manage as opposed to having hundreds of certificates.
Let's briefly touch on what wildcard SSL certificates are before diving into the differences between free and paid ones.
What's a Wildcard SSL Certificate?
A wildcard SSL certificate differs from other SSL certificates because it secures one domain and an unlimited number of subdomains (for example: domain1.com and question.domain1.com). When you register a wildcard SSL certificate, the domain secured will be shown as *.domain1.com, with the asterisk (*) being any subdomain you add to that website.
This type of SSL certificate also covers your main page (example: domain1.com), so you won't need to get more than one wildcard certificate for a domain. This allows you to have hundreds — if not thousands — of subdomains under one certificate, instead of issuing each subdomain its own certificate (which would be very expensive!).
Wildcard SSL certificates can be issued at either a domain validation (DV) or organization validation (OV) level. Extended validation (EV) wildcard SSL certificates don't exist — and beware anyone who tells you that they do!
With that being said, let's jump into comparing the differences between paid and free wildcard SSL certificates.
Paid Wildcard SSL Certificates — An Extra Layer of Security
Although both free and paid wildcard SSL certificates offer encryption to an unlimited number of subdomains, paid wildcard SSL certificates such as the Comodo wildcard SSL lineup offer additional benefits that pay for themselves. For example, they offer not only higher validation levels that reassure site visitors that the site is secure, but also a plethora of extra benefits and reliability that a free wildcard SSL certificate just can't provide — such as a warranty and 24/7 customer support in case something goes wrong.
For example, let's consider the PositiveSSL wildcard certificate. Although it offers domain validation, it comes with a $10,000 warranty should anything go wrong with the certificate, so you can rest assured that your website is in trusted hands. You also get a complimentary trust seal, which has been proven to increase sales.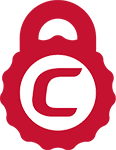 Save Up to 71% On PositiveSSL Wildcard SSL Certificates w/ Site Seals
Enjoy PositiveSSL wildcard certificates for as little as $69.78 per year when you purchase through ComodoSSLstore.com.
Purchase PositiveSSL Wildcard Certificate
There are also more expensive options available for those who need a higher warranty or organizational validation.
Free Wildcard SSL Certificates — The Bare Minimum
With the Internet Security Research Group offering free SSL certificates through their Let's Encrypt program in an effort to make all websites SSL secure, you may be tempted to go this route. However, there are a few reasons why you might want to think twice before using a free SSL certificate.
The first issue with free wildcard SSL certificates is that they offer no warranty or support. If your certificate stops working and causes downtime to your site, this can result in financial losses. Do you really want to put your business' security on the hands of an organization that provides no support?
Below is a chart that provides an in-depth look at three of the most popular options for wildcard SSL certificates. This way, you can choose the certificate that best suits your needs — whether free or paid.
| | | | |
| --- | --- | --- | --- |
| Comparison | Let's Encrypt Free Wildcard | PositiveSSL Wildcard | InstantSSL Premium Wildcard |
| Brand | ISRG | Comodo | Comodo |
| Validation Type | Domain Validation | Domain Validation | Organization Validation |
| Site Seal | None | | |
| Subdomains Secured | Unlimited | Unlimited | Unlimited |
| Server Licenses | Not Applicable | Unlimited | Unlimited |
| Re-Issuance | | Unlimited | Unlimited |
| Issuance Times | <1 hour | Minutes | 1-3 days |
| Encryption Strength | 256-bit | 256-bit | 256-bit |
| Browser Compatibility | 99.9% | 99.9% web and mobile | 99.9% |
| Warranty | None | $10,000 | $250,000 |
| Wildcard Support | Yes (unlimited sub-domains) | Yes (unlimited sub-domains) | Yes (unlimited sub-domains) |
| Price | Free | Starting at $69.78/year | Starting at $108.97/year |
| Buy Now | | SHOP NOW | SHOP NOW |
Which Wildcard SSL Certificate Should I Choose?
By now, you're probably contemplating which wildcard SSL certificate would be best for you. Although a free wildcard SSL certificate from Let's Encrypt comes with the benefit of being free, that's where the advantages end. It offers no warranty, site seals, or customer support, which are key elements for those who wish to protect their business. However, you probably don't want to break the bank, either. That's why we recommend the PositiveSSL wildcard certificate, which offers the security your business needs at an affordable price.