4 Simple Steps to Install a Fortigate SSL Certificate
Install a Fortigate CA SSL certificate in just minutes!
If you're using a Fortigate firewall and you want to install a Fortigate SSL certificate, then you're definitely on the right track. That's because having a firewall isn't enough these days, thanks to the rising number of security threats. Installing an CA-certified SSL certificate on your Fortigate firewall will help you on three fronts –authentication, encryption and data integrity.
In simpler words, having SSL security in place will make sure that you and your clients are communicating with the intended party and it will also thwart unauthorized entities from seeing/tampering with the data. A Fortigate SSL certificate will bolster the security of your organization and will help maintain the privacy inside the sensitive data of your organization.
Now that you have (hopefully) decided to install a Fortigate CA certificate, all you need to do is perform four simple steps. This step-by-step process will help you install the Fortigate SSL certificate within minutes.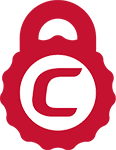 Save Up to 86% on Comodo CA SSL Certificates
Get SSL certificates from Comodo CA starting for as little as $7.02 per year!
Shop Now
Let's get started!
Step 1: Purchasing a Fortigate SSL certificate from a Trusted Certificate Authority (CA)
The first and the most obvious step to having your Fortigate firewall SSL protected is purchasing a Fortigate SSL certificate. At Sectigostore.com, we offer the 256-bit Fortigate SSL/TLS certificates that bolster your data security to an almost unbreakable level. And we're quite proud to tell you that we offer the most affordable Fortigate SSL/TLS certificates in the industry. These certificates are provided by Sectigo, the most trusted SSL certificate authority (CA) in the world.
Step 2: Save Your Fortigate SSL certificate
Once you have purchased your Fortigate SSL certificate, your certificate authority (CA) would've sent you the certificate files that you need to install on Fortigate. Mostly, you'd have received these certificate files through email. You must save these files on your system at a preferred location.
Step 3: Import Your Fortigate SSL certificate
After downloading your Fortigate CA certificate, now it's time to import it. You must note that you should have received two certificate files: a bundle (intermediate) certificate and a local certificate. To import your local certificate, follow these steps:
First of all, log in to your FortiGate system
Now, go to System > Certificates
Select to Import > Local Certificate and browse for the path where you had saved your certificate files
Click on OK
To import the intermediate/bundle certificate, repeat the above steps by going to Import > CA Certificate.
Step 4: Configure FortiGate
Log into your FortiGate unit and then move to VPN > SSL > Settings.
In settings, search for Connection Settings and then find the Server Certificate field.
In the drop-down, select the certificate you want to install.
Click on Apply.
Congratulations! You have just installed your Fortigate SSL certificate on your web server. To check whether your SSL certificate has been installed correctly, go to our SSL checker tool.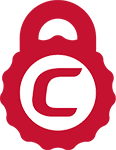 Comodo Multi Domain/UCC/SAN SSL Certificates — Save Up to 74%!
You can save a significant amount by buying your multi domain/UCC/SAN SSL certificate through us instead of through your web hosting company. We sell all Comodo SSL certificates at up to 74% off.
Compare Multi Domain/UCC/SAN SSL Certificates