Get A Wildcard SSL Certificate for Multiple Sub-Domains
How to encrypt multiple subdomains with a single SSL certificate
A Wildcard SSL Certificate makes securing a website and its multiple subdomains simple. Pay one flat price and encrypt all your subdomains. And we sell Comodo Wildcards for the best price you'll find anywhere–guaranteed.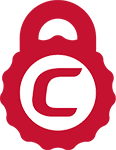 Comodo Positive SSL Wildcard – Save 48%
Save money when you buy direct. Get a Comodo Positive SSL Wildcard Certificate and secure multiple subdomains for less than $80 per year.
Buy Positive SSL Wildcard Certificate
Examples for subdomains
 Here are some examples of how the different levels of subdomains look:  
| Main Domain | First Level Subdomain | Second-level subdomains |
| --- | --- | --- |
| Site.com | www.site.com Blog.site.com Support.site.com Products.site.com Billing.site.com | Author.blog.site.com uk.support.site.com refunds.billing.site.com |
There are some use cases when a Wildcard is not the right choice for you and your business. We'll get to those in a second, but first the advantages.
Wildcards Save you Money
Encrypting each domain and sub-domain individually can be cost prohibitive. Even if you use a multi-domain SSL certificate, you still have to pay by the SAN. That adds up. But a Wildcard encrypts your domain and all accompanying sub-domains for one low price. It's really a no-brainer.
Wildcards Save you Time
Imagine you did decide to go the other route and use single domain or a multi-domain certificate to encrypt subdomains. In addition to the cost, you're constantly juggling expiration dates, renewals and installations for myriad certificates. Even if you use the Multi-Domain you still have to take the time to fill out every single SAN. Wildcards are easy and they make certificate management for multiple subdomains simple.
Wildcards Grow with You
What happens if you get a Wildcard for two years and then, mid lifespan, you add a new subdomain. No problem! Just re-issue your SSL certificate and the new one will cover your new subdomain. That's called being futureproof!
When are Wildcards not the right decision?
There are two main reasons why a Wildcard might not be for you.
The first is that you can't get an EV Wildcard. So if you want your name in the green address bar for either your main domain or any of your sub-domains you'll need to choose an EV Multi-Domain SSL certificate.
The second is if you're encrypting multiple subdomain levels (for example: https://blog.us.example.com). Unfortunately, there isn't really a good workaround if you have both first and second level sub-domains. You can try to employ a double wildcard (for example, *.*.website.com) but most browsers — including the industry leaders — will return an error message. If you want to encrypt subdomains at different levels, your best bet is a Multi-Domain certificate.
As we said earlier, a wildcard is an SSL certificate for multiple subdomains. It can secure one primary domain and unlimited subdomains on the first level. It can also secure deeper levels (more on that below.) 
Frequently asked questions  about Subdomain SSL
Do I need a wildcard SSL certificate for securing the www-version of my website?
No. All of the single-domain SSL certificates available on comodosslstore.com cover both i.e., www and non-www version of your website. So, you don't need a wildcard for the www subdomain. 
Can I get an extended validation (EV) option with a wildcard SSL certificate?
No. According to the CA/B Forum's guidelines, no publicly trusted certificate authority can issue an EV wildcard certificate due to security reasons.  
 
Other options: You can either get an EV multi-domain SSL certificate or separate single domain EV certificates for each subdomain. If you are looking for business validation, you can opt for organization validated (OV) wildcard SSL certificates.  
Can I use a multi-domain SSL certificate to secure subdomains?
Yes. With a standard multi-domain certificate, you need to list the subdomain as a separate SAN to cover each one under the multi-domain certificate. Please note that, unlike a wildcard that secures unlimited subdomains, a multi-domain SSL certificate by default secures 3 to 5 different SANs only. In order to add more SANs, you must pay additional charges after reaching its maximum coverage capacity. Another option is to opt for a multi-domain wildcard certificate, which will secure unlimited subdomains on each domain you choose. 
Are there any hidden costs in the wildcard certificate?
No. When we say you can cover "unlimited subdomains," we truly mean "unlimited subdomains." No tricks. No hidden charges. 
 
However, all wildcard certificates would include only the first level (rather the next level of the primary domain) of subdomains. So, for example, if you have listed *.mysite.com as the primary domain, it will cover billing.mysite.com (first level subdomain) but not refunds.billing.mysite.com (second-level subdomain). 
How can I secure the second level subdomains?
For that, you need to buy a wildcard certificate for the first level subdomain. So, in the above example, to secure refunds.billing.mysite.com (second-level subdomain), you need to buy a separate wildcard certificate for *.billing.mysite.com (first level subdomain). In other words, you must list the first level subdomain as your primary domain.  
 
Cost-saving tip: If you have only a handful of second-level subdomains, you can get a multi-domain SSL certificate. If you have only one or two second or even third level subdomains, simply buy separate single-domain SSL certificates for them to save the money!  
Can I use a wildcard SSL certificate for my WordPress website?
Yes. If you have multiple subdomains on your WordPress sites, a wildcard SSL certificate would be the best option for you to save money and installation time.  
Is there any benefit of buying an SSL for subdomain from comodosslstore.com and not from my web hosting company?
Please compare the price difference. We generally sell SSL certificates for subdomains at almost half price compared to web hosting companies. Also, we charge the same renewal price but many web hosting companies have higher SSL renewal costs.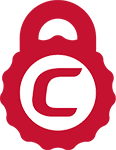 Save Up to 86% on Subdomain SSL
Get SSL certificates for Subdomain that authenticate your identity and secure your site with prices that start as low as $69.78 per year!
Shop for Subdomain Wildcard SSL