Positive SSL vs Comodo SSL — Are They Really Different?
Two common SSL certificates clash it out — decide for yourself which is better
Although from the same brand, PositiveSSL and Comodo CA branded SSL certificates have a few key differences that makes it easy to differentiate between the two. What is the difference between Positive SSL vs Comodo SSL certificates? The truth is that they're made for two different purposes — with Positive SSL focusing on the most bang-for-your-buck and Comodo CA providing the most features.
Which one should you pick? Well, before we can tell you that, let's explore the similarities and differences between Positive vs Comodo SSL certificates so that you can make the choice that best suits your needs.
Positive SSL vs Comodo SSL – The Similarities
There's something every SSL certificate offers regardless of which one you pick: in transit data encryption, which ensures that your site visitor's data is encrypted from outside sources as it travels between destinations (or in this case, from the client to the server).
Any SSL certificate you choose will enable HTTPS on your site, which is now the standard when it comes to website security. However, both certificates also offer validation options that range from basic domain validation (DV) to extended validation (EV). The difference is that DV certificates are the absolute basic solution, whereas EV certificates enable browsers to display visual cues such as the green address bar and your organization's name next to the site's address in the omnibox, making visitors feel more at ease when they visit your website.
Positive SSL vs Comodo SSL — The Differences
Putting their similarities aside, Positive SSL and Comodo SSL have a few differences that you may or may not notices depending on your application of the certificate. First, there's an obvious price difference between the two, with Positive SSL being cheaper than Comodo SSL.
However, their price differences line up directly with the features they offer. Take the Comodo Positive SSL certificate, for example. It is as low as $7.02 per year, but the certificate only comes with a $50,000 warranty and has a less-recognized site seal than the Comodo SSL certificate, which comes with a $250,000 warranty and a much more recognizable site seal.
Below is a comprehensive chart that shows all the features of each certificate. This can help you make an informed decision about which certificate best suits your needs.
Comodo vs Positive SSL — An In-Depth Comparison
| | | |
| --- | --- | --- |
| | Comodo CA | Comodo CA |
| Certificate | Comodo Positive SSL Certificate | Comodo SSL Certificate |
| Validation Type | Domain Validation | Domain Validation |
| Site Seal | | |
| Domains Secured | Single | Single |
| Issuance Time | Within minutes | Within minutes |
| Encryption Strength | 256 bit | 256 bit |
| Browser Compatibility | 99.9% | 99.9% |
| Warranty | $50,000 | $250,000 |
| Price | Starting at $7.02/year | Starting at $48.61/year |
| Buy Now | [Buy Now] | [Buy Now] |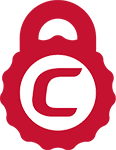 Save Up to 85% on SSL Certificates from Comodo CA and Positive SSL
Get SSL certificates that authenticate your identity and secure your site from brands like Positive SSL and Comodo CA, with prices starting as low as $7.02 per year!
Shop All SSL Certificates
Is Comodo SSL Good?
Comodo is one of the world's largest companies providing impeccable website security since 1998. Well-known for providing best-in-class SSL certificates, Comodo also offers world-class support to its customers. Comodo SSL certificate is featured with 256-bit encryption, 99.9% browser compatibility, trust logo, and 30-day money-back guarantee.