Cloudflare SSL vs Comodo SSL and Positive SSL
Taking a closer look at a Comodo and Cloudflare SSL certificates to compare them
Cloudflare SSL vs Comodo SSL. Two different SSL certificates from two different certificate authorities (CAs). You may be wondering what the differences are and whether one is better than the other. That's why we're here — to provide you with a comparison and some context of what each company offers concerning SSL/TLS certificates and encryption.
If you've visited the Cloudflare website, it's likely that you left feeling more confused than before you set your virtual foot on their site. It's very disjointed and cumbersome in its description of its SSL/TLS certificate offerings. Luckily for you, we've waded through their content to provide you with a clearer understanding of Cloudflare's SSL certificates and how they compare to Comodo SSL and Positive SSL.
The Encryption is the Same for Cloudflare SSL vs Comodo SSL vs Positive SSL
When it comes down to it, virtually all SSL certificates are the same in terms of the encryption they facilitate. No matter whether you're looking to buy a paid commercial SSL certificate or obtain a free SSL certificate for your website — or if you're looking at Cloudflare SSL vs Comodo SSL vs Positive SSL — there are a couple of basic things to know and consider. Whether they're domain validated (DV), organization validated (OV), or extended validation (EV) certificates, they all offer the same level of encryption.
However, SSL certificates can differ in several ways:
They serve different purposes,
They have different validation requirements and processes,
They have different price points; and
They are used in different contexts.
Cloudflare SSL vs Comodo: Weighing the Pros and Cons
So, what is the biggest difference between Cloudflare SSL vs Comodo SSL vs Positive SSL certificates? The answer is multi-faceted:
The issuing certificate authority;
The number of certificates that are required to be issued;
The amount of time it takes to issue certificates;
The level of certificate management involved;
The additional benefits (if any) that they offer with each of their SSL certificates.
Not sure what we mean? Let's break it down.
The Advantages and Disadvantages of Using a Cloudflare SSL Certificate
Cloudflare offers several options when it comes to SSL/TLS certificates:
Issuance of Cloudflare universal SSL certificates (Cloudflare free SSL certificates), which support SSL for the main domain or first-level subdomains at no cost;
Integration of one custom SSL certificate (an OV, EV, or UCC certificate purchased outside Cloudflare) per business domain (with the option of requesting additional custom SSL certificates for enterprise customers); and
Issuance of Cloudflare dedicated SSL certificates (which protects your domain and first-level subdomains) and Cloudflare dedicated SSL certificates with custom hostnames (which can enable SSL on second, third, and fourth level subdomains). However, it's important to note that dedicated SSL certificates can't be exported outside of Cloudflare and also can't be used for multiple top-level domains, including .cu, .iq, .ir, .kp, .sd, .ss, and .ye).
A Cloudflare universal SSL certificate is one that can be used to encrypt traffic between the client and Cloudflare only; it doesn't encrypt the traffic between Cloudflare and the origin web server. To encrypt the traffic between Cloudflare and your origin web server would require the addition of a Cloudflare Origin CA certificate.
Because multiple certificates are required, this can make PKI certificate management a nightmare at scale for enterprises. Imagine dealing with tens, hundreds, or even thousands of certificates for your domain and all of its subdomains…
Unless your IT security team is overstaffed (which, realistically, when is that ever the case?), nobody infosec professionals have time for that.
The Advantages and Disadvantages of Using a Comodo SSL Certificate or Positive SSL Certificate
Comodo SSL and Positive SSL certificates are issued by Comodo CA, powered by Sectigo. Comodo CA is a renowned name in the SSL/TLS industry. Unlike a Cloudflare universal certificate, a single Comodo SSL certificate or Positive SSL certificate encrypts the entire connection between the client and your web server without the need for a secondary certificate.
Comodo SSL
Comodo SSL certificates are issued in DV-, EV-, and OV-level validation. At ComodoSSLstore.com, our offerings include:
Comodo EV Multi Domain
Comodo EV SSL
Comodo UCC (OV)
Comodo Multi Domain SSL (OV)
Comodo SSL Wildcard Certificate (DV)
Comodo SSL Certificate (DV)
Comodo Elite SSL (OV)
Comodo DV UCC
Comodo Multi Domain Wildcard SSL (OV)
Comodo UCC Wildcard (OV)
Positive SSL
PositiveSSL certificates are only available with DV and EV level validation. At ComodoSSL Store, our PositiveSSL offerings are:
PositiveSSL (DV)
PositiveSSL Wildcard (DV)
PositiveSSL Multi-Domain (DV)
PositiveSSL Multi-Domain Wildcard (DV)
PositiveSSL EV
PositiveSSL EV Multi-Domain
Some of the other benefits of using a Comodo SSL or Positive SSL certificate include:
Getting certificates from the most popular certificate authorities in the industry;
The ability to secure single domains, multiple domains, and/or unlimited numbers of subdomains (depending on your choice of SSL certificate);
Unlimited server licenses and certificate reissuance;
A Comodo site seal;
99.9% web browser compatibility;
30-day money back guarantee.
While Comodo SSL and Positive SSL certificates may not be free, they're very affordable when you buy them from an authorized reseller and offer additional benefits that make their cost worthwhile. Some of these benefits include exceptional customer service and technical support, as well as CA-backed warranties in the unlikely event that the encryption fails.
When you buy Comodo CA (powered by Sectigo) SSL certificates from ComodoSSLstore.com, you're getting them at a huge discount. This is because we buy SSL certificates in such large quantities that we get them at significantly reduced cost per certificate.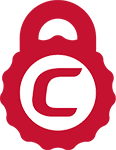 Save Up to 85% On Positive SSL Certificates!
Tip: You can typically save a significant amount by buying your SSL certificate direct instead of through your web hosting company. We sell Comodo Positive SSL certificates starting at $7.27/year.
Compare SSL Certificates